20 restaurants found where star rating is "4" Stars
Address: 6991 E. Camelback Rd., Scottsdale, AZ 85251 (
Map
) - Tel:(480) 941-4700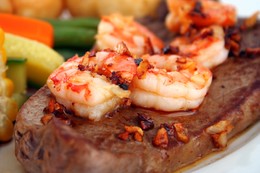 Mastro's City Hall Steakhouse is a classic in the very best tradition of American fine dining. The elegant and fashionable décor comes together seamlessly, with beautiful etched glass and polished wood, custom light fixtures, and white linen tablecloths. The menu, while traditional in its emphasis on prime beef and chops, is enhanced with many contemporary twists, such as inventive sides like lobster mashed potatoes and gorgonzola mac and cheese. Located near downtown Scottsdale, Mastros provides an ideal destination for both casually chic and special occasion dining.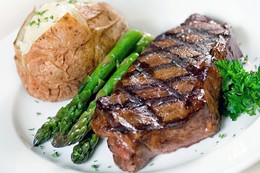 Durant's takes diners back to the Rat-Pack era, when dim lighting, dark leather booths, and serious steaks were the epitome of a great meal. Guests flock to this classic, classy steakhouse, for some of Phoenix's finest steaks, chops, and seafood. The menu is filled with generously portioned dishes, such as Durant's Delmonico steak, Slow-Roasted Prime Rib, and Australian Lobster Tail. Those feeling especially indulgent can take on the 48-ounce porterhouse—finishing it in one sitting earns a plaque on the wall.
Address: 6106 S. 32nd St., Phoenix, AZ 85042 (
Map
) - Tel:(602) 276-0601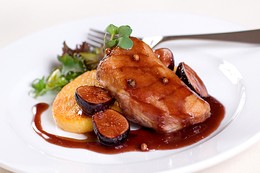 Escape the urban sprawl of Phoenix with a visit to Quiessence on "the Farm" at South Mountain. This quaint culinary retreat offers pastoral serenity in the heart of the city. Explore this verdant agricultural oasis, before cozying up by the fireplace in Quiessence's historic farmhouse. The menu changes seasonally to feature the freshest local Arizona foods, including those grown onsite. Quiessence serves Contemporary American Farm Cuisine with a conscience, choosing US suppliers with ethical environmental and humane practices. Whether savoring a romantic dinner or socializing at a special event, a trip to the Farm is sure to be an adventure.
Address: 2000 Westcourt Way, Tempe, AZ 85282 (
Map
) - Tel:(602) 225-9000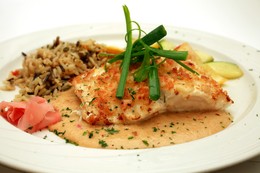 Top of the Rock Restaurant offers exquisite American cuisine in an amazing setting. The circular dining room is awash in rich wood, with 360 degrees of windows surrounding diners. Once you get over the astonishing panoramic views, turn your attention to the plate. Chef de Cuisine Michael Noone turns out elegant comfort food, such as Braised Pork Osso Buco and Bacon-Wrapped Swordfish, and Gorgonzola Baked Veal Chop. Top of the Rock ensures that you won't be disappointed on your next trip to Tempe.
Address: 5040 N. 40th St., Phoenix, AZ 85018 (
Map
) - Tel:(602) 957-2555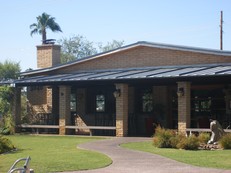 Located in the stylish meets traditional district of East Phoenix's Arcadia, Chelsea's Kitchen perfectly personifies it's neighborhood's dedication to quality and diversity. Head Chef Jay Boginske has created a menu that boasts intensely flavored dishes varying from mouth watering, but healthy Swordfish Tacos to Braised Short Ribs, better than your mama ever made. The restaurant solidifies it's place in Arcadia's always posh night life with it's cozy but modern chic ambiance, featuring glowing candlelight, warm woods, and well chosen, new age artwork, all brought together seamlessly with contemporary furnishings, and edgy music.