Outdoor Seating: 51 Restaurants Found
Address: 455 N. 3rd St., Phoenix, AZ 85004 (
Map
) - Tel:(602) 368-3046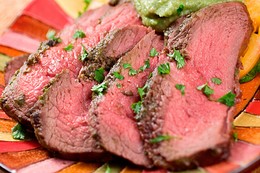 1130: The Restaurant, named for the suite it occupies in the Downtown Arizona Center, offers casual elegance at affordable prices. Owned and operated by the same group as longtime favorite Sam's Café, the restaurant seeks to provide diners with diversity coupled with health conscious preparation. 1130 boasts Downtown Phoenix's largest private dining room as well as contemporary patio dining, complete with outdoor sofas. Open for brunch, lunch, and dinner, 1130's menu offers an assortment of menu options. Whether you're enjoying a mouthwatering burger or a juicy Ribeye with one of 1130's complimentary Phoenix Style rubs, the staff at 1130: The Restaurant want to create a dining experience to remember.
Address: 2502 E. Camelback Rd., Phoenix, AZ 85016 (
Map
) - Tel:(602) 952-8900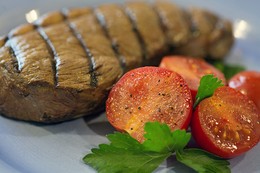 Classic mahogany furnishings and refined touches in the Capital Grille's décor complement the equally refined and welcoming menu of rich dry-aged steaks, fresh seafood, and a proud array of side dishes. Located in Baltimore Fashion Park, this meat-centric eatery boasts a club-like atmosphere in the main dining room and a patio by which to savor balmy Phoenix nights. The Wagyu Beef Carpaccio is seductive, the Bone-In Kona Crusted Dry Aged Sirloin is captivating, and the Seared Citrus Glazed Salmon is simply invigorating. And while dishes like these demand attention, the thoughtful selection of side offerings has earned its own fan club.
Address: 2631 N. Central Ave., Phoenix, AZ 85004 (
Map
) - Tel:(602) 241-8995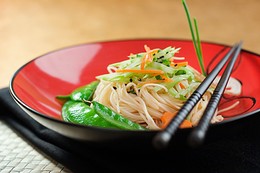 As the cooling mist falls from the Wild Thaiger's expansive covered patio, one may feel as though he or she has found a true tropical oasis in the heart of Phoenix. This authentic Thai cuisine restaurant hopes to please every palate with its relaxing décor and made-to-order menu. Fans of fiery fare will revel in dishes that highlight the heat of the Thai chili, while more sensitive mouths will appreciate that they may order on the conservative side of spice. And vegetarians delight – tofu and veggie substitutions are offered in many dishes.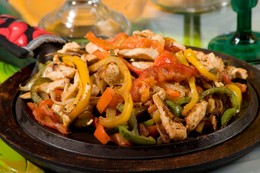 Ko'sin features a fusion of American and Southwestern cuisine. Offering breakfast, lunch and dinner Ko'sin, meaning 'kitchen' in the Pima language, delights guests with delectable dishes amid stunning views of the Sierra Estrella Mountain Range.
Address: 5402 East Lincoln Drive, Paradise Valley, AZ 85253 (
Map
) - Tel:(480) 948-1700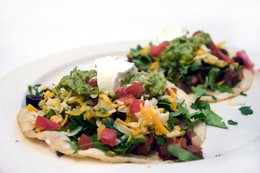 Glowing amber chandeliers and a warm wood décor relax and comfort guests as they dine at Rita's Kitchen, located in the luxurious Camelback Inn. The contemporary Southwestern flair extends to the menu, offering delightfully simple and deceptively delicious dishes such as seafood salads, shrimp tacos and grilled salmon filets. Executive Chef Geno Alvarez created his menu to accommodate a wide variety of guests, and such thoughtfulness is reflected in menu options such as the refreshing Herb Garden salad and classic Shrimp Cocktail, which can be precisely customized to fit each diner's specific dietary needs. This restaurant is worth the trip to Camelback Inn.
Address: 6902 E. Greenway Pkwy., Scottsdale, AZ 85254 (
Map
) - Tel:(480) 624-1202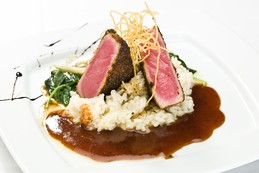 Nellie Cashman's Monday Club, named for Arizona's oldest club for women, is a star within the Westin Kierland Resort and Spa. With an open-style kitchen, Executive Chef Jason Christie creates flavorful, healthy dishes. From gourmet salads boasting local organic ingredients to the nostalgic dinner entrees such as Roasted Half Chicken Provencal with fingerling potatoes, Nellie Cashman's Monday Club offers a wide variety of options for its diners. The outdoor patios offer an incredible view of the McDowell Mountains, which complement the delicious cuisine. Situated in one of Arizona's most luxurious spas, this eatery is ideal for a quick bite before a spa appointment and for an elegant dinner to conclude the evening.
Address: 15024 N. Scottsdale Rd., Scottsdale, AZ 85254 (
Map
) - Tel:(480) 889-9494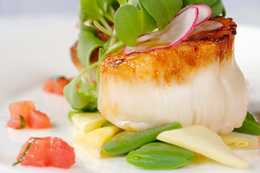 Using California architecture, design and cuisine as the inspiration, The Greene House in Scottsdale will transform you to the coast without having ever left the comforts of Arizona. Driven by seasonal, artisan ingredients, the menu is ever-changing and always evolving. With a simple menu and a relaxed and unpretentious atmosphere, diners can enjoy ample outdoor seating and an uncomplicated menu. Sip one of the Greene House's signature drinks, while dining on Spicy grilled Chicken Sandwich or Pacific Cod Fish and Chips, and you will undoubtedly be swept away by the unmistakable California consciousness.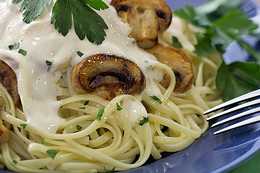 Adjacent to the Firesky Resort and Spa in Old Town Scottsdale, Taggia Restaurant brings a tropical feeling to the otherwise dessert location. Coastal Italian cuisine in the form of salads, pizzas and pastas is prepared with fresh ingredients, such as seafood, flown in daily. Guest can relax under the peaceful sky, or dine in comfort indoors for a calm and enjoyable meal in their preferred atmosphere. Open for breakfast, lunch, and dinner, Taggia can accommodate any meal for any occasion from business dinners to social occasions and any other memorable moments life may bring. The warm atmosphere, attentive staff, and exceptional cuisine at Taggia round out the makings of an astounding dining experience!
Address: 7500 E. Doubletree Ranch Rd., Scottsdale, AZ 85258 (
Map
) - Tel:(480) 444-1234 ext 79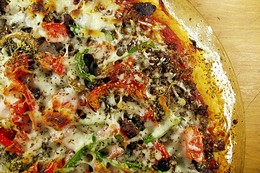 Housed in the Hyatt Regency Scottsdale Resort and Spa at Gainey Ranch, absolute comfort, leisure and relaxation should be the goals of all guests, and dining at Alto Ristorante only adds to the long list of luxury offered here. This restaurant serves flavorful Italian cuisine in the form of seasonally inspired dishes. Diners can sit indoors or enjoy the terrace fire pits outside to fit their comfort preferences in the calming atmosphere. Completing the food fairytale that is Alto Ristorante, gondola rides are available in the waterways surrounding the property, complete with a singing gondolier; an absolutely wonderful Italian experience right in Scottsdale.
Address: 35 W. Boston Street, Chandler, AZ 85225 (
Map
) - Tel:(480) 792-6927
To truly wine and dine in style, visit Chandler Bistro at Kokopelli Winery. Wine tastings are offered daily, and weekends welcome the Kool Jamz Dinner events featuring live entertainment. Large private parties enjoy a unique degree of personal, and personable, service with several catering and hosting options presented through the winery. And while the fine selection of vino draws many guests to the Kokopelli grounds, Chandler Bistro is reason enough to visit. A few menu favorites include the Merlot Braised Pot Roast, the Pasta Roban, and the Chocolate Port Brownie.