Buffet/All-You-Can-Eat: 4 Restaurants Found
Address: 4909 E. Chandler Boulevard, Phoenix, AZ 85048 (
Map
) - Tel:(480) 783-6060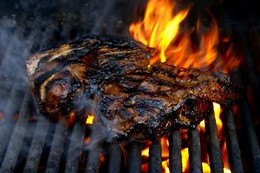 Head south to the land of gauchos (Brazilian cowboys) and churrasco (barbeque) at Brazilian Bull Steakhouse, right here in Phoenix. This authentic churrascaria serves up a bounty of savory delights cooked over open flame and beaming with flavor. Boasting a carnival atmosphere, Brazilian Bull lets its customers orchestrate their own dining experience: Ready for the parade of skewered meats to begin? Simply flip your sign to green. Can't possibly eat any more? Turn the sign to red and sit back. And laying it on its side signals for the staff to wheel out their 6-foot display of homemade treats.
Address: 6300 N. Scottsdale Rd., Scottsdale, AZ 85253 (
Map
) - Tel:(480) 609-8866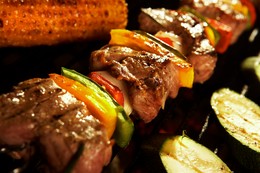 Authentic Brazilian churrascaria barbeque meets chic and contemporary décor at Fogo De Chao, in Scottsdale. This fulfillingly festive steakhouse presents guests with the awesome opportunity to not only see their prime-cut meats and other specialties cooked table-side, but also savor as much of it as they like. Like a speedway of culinary delight, your signal of the green sign on the table instructs the dishes to begin coming – and they don't stop coming until you signal 'red.' Accompanying their delectable spread of 15 different meat options is a similarly impressive gourmet salad bar. And don't forget to wash it all down with a true-to-form Brazilian cocktail.
Address: 1003 East Indian School Road, Phoenix, AZ 85014 (
Map
) - Tel:(602) 285-0899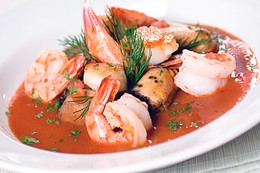 Since 1958, Pancho's Mexican Buffet has been serving up high-quality food and service for families across the country, ensuring that a great meal is never out of reach. Pancho's gives diners the privilege of savoring their "all you care to eat" buffet in their well-appointed full-service dining room. Growing families make up the growing patchwork quilt of the Pancho's dining family – one that continues to gather around the restaurant's great spread of delicious delights every day.
Address: 11291 E. Via Linda, Scottsdale, AZ 85259