Healthy Options: 14 Restaurants Found
Narrow Results: By Popularity | By Name | By Price | By Location
1 2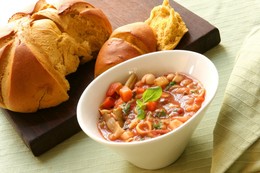 If you're looking for a South American experience, search no further than Phoenix's Bomberos café & wine bar. Spanish for firemen, this bistro appropriately resides in an old firehouse. Their cuisine is contemporary Latin and South American. The atmosphere is infused with history and the menu holds a great deal of variety. Bomberos is open early in the morning for that "wake-up –call" of a latte you need Monday morning as well as for brunch, lunch, dinner, and drinks. They have an indoor and outdoor patio on which to dine as well as wine tastings the first Monday of the month, live music every Saturday, and story time on Tuesday mornings. Bomberos' menu is creative and refreshing. They also have quite the extensive wine and spirits list.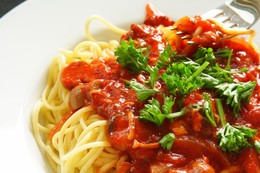 A ground breaking architectural structure and originally a department store, Hanny's is now one of Phoenix's premiere restaurant and bar combinations. Hanny's is open for late night dining daily with the kitchen cooking until 1am and the bar pouring until 130am! The building's architectural novelty, strength, and history are reflected in the design and layout of the restaurant/bar itself. The décor is modern and chic with its marble tables, wooden chairs, and leather booths. The flirty drink and food menus entice an excite guest's taste buds with their unique flavor combinations and drink variety.
Address: 816 N. 3rd St., Phoenix, AZ 85004 (
Map
) - Tel:(602) 254-2561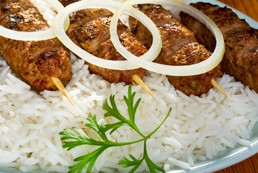 Established following the renovation of a house built in the 1900s, The Roosevelt Tavern is located in the heart of Phoenix's art district. This house turned restaurant and bar features a full kitchen and bar along with couches and tables which contribute to the homey feel. This tavern serves American style cuisine and offers a substantial variety of beers, brewed locally and nationally, in addition to wines. The décor is sharp, savvy, minimalist, and contemporary. Lighting is provided by an array of candles and chandeliers. They even have happy hour pasta night every Thursday and wine and beer specials.
Address: 5601 N. Hacienda del Sol Rd, Tuscon, AZ 85718 (
Map
) - Tel:(520) 529-3500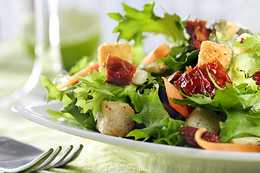 Hacienda del Sol Guest Ranch Resort has been attracting visitors since 1929, from locals to out-of-towners. The property was first built on the natural desert landscape for ranch school girls to retreat, and in 1948 it turned into a guest ranch, where movie stars such as Clark Gable, John Wayne, and famed couple Spencer Tracy and Katherine Hepburn. The resort is rich in history and southwestern surroundings, but The Grill brings its own modernity, romanticism and freshness with its award winning wines, local meats, vegetables and herbs from the hotel's own garden.
Address: 3701 East Indian School Road, Phoenix, AZ 85018 (
Map
) - Tel:(866) 904-7675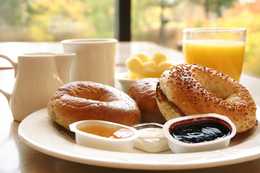 Take a break from daily stress at Acacia Café, the no-hassle bakery, café, and coffee shop where fresh ingredients meet reasonable prices. Located in the Arcadia residence of Phoenix, Acacia Café is a great place to relax and grab breakfast, lunch, or a fresh cup of coffee. They offer fresh-baked rustic breads and morning pastries, breakfast scrambles, deli sandwiches, paninis, fresh salads, and in-house ground New England Coffee. Or, if you're on the go, Acacia Café will make your order to-go, and even offer catering services for your next party or office meeting. By using local ingredients at innovative recipes, Acacia Café is a favorite neighborhood coffee shop in Phoenix.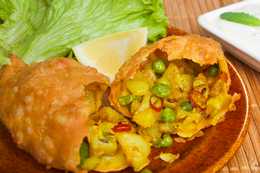 In the heart of central Phoenix lies FEZ, an ultra sleek and urban center for Mediterranean and Moroccan infused American cuisine. FEZ, an Award Winning restaurant in Phoenix, combines one-of-a-kind spices and fresh ingredients to create tempting and flavorful selections that can satisfy your cravings. In addition, FEZ hosts special events for both music and food, complete with a life DJ for late night parties. Fans rave about their signature Pomegranate Martini and FEZ burger, and alongside their full bar, lustrous lounge and spacious outdoor patio, FEZ is the ideal place for trendy, upscale bar food with a Middle Eastern twist.
Address: 15024 N. Scottsdale Rd., Scottsdale, AZ 85254 (
Map
) - Tel:(480) 889-9494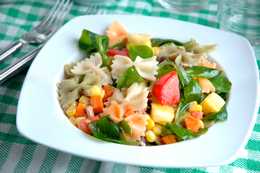 For a taste of California with Arizona style, The Greene House is the place to go. Known for using farm-fresh, seasonal and premium ingredients, the menu options here are well priced and cleverly crafted for a taste that has elements of both Southwestern styles with contemporary, Californian flare. Named after architects Charles and Henry Greene, who designed this restaurant, The Greene House takes the form of a California bungalow, providing an intimate, one-of-a-kind dining experience. What draws people back is the simplicity in design and décor, the flavor of each individual dish, and the extensive list of high-quality wines. For something uncomplicated but uncompromising in flavor, The Greene House can be a great place to start.
Address: 34631 N. Tom Darlington Dr., Carefree, AZ 85377 (
Map
) - Tel:(480) 488-7316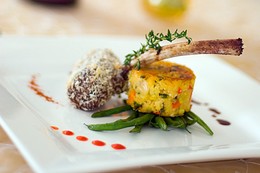 The stark beauty and natural elegance of the surrounding Sonoran desert is reflected in the Latilla at the Boulders Resort. With picture windows overlooking 12-million-year-old boulders, a ceiling constructed of Ocotillo branches ("latillas" in Spanish), and walls adorned with traditional Native American woven art, the Latilla seamlessly blends contemporary refinement with the rich cultural and natural history of the region. Chef Wendy Little's Southwestern-influenced American cuisine reflects the environmental emphasis of the restaurant, featuring fresh and health-conscious dishes made from organic and seasonal ingredients. An outdoor patio with an inviting fireplace provides an opportunity for a more intense communion with nature, with the distant howls of coyotes providing a haunting dinner serenade.
Address: 7575 E. Princess Dr., Scottsdale, AZ 85255 (
Map
) - Tel:(480) 513-6002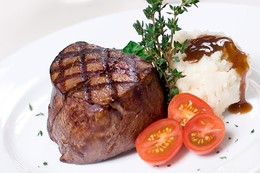 Desert rusticity melds with classic sophistication to create the finely balanced décor and cuisine of famed Chef Michael Mina's Bourbon Steak. Visitors to this Scottsdale oasis may be struck first by how seamlessly the architecture and décor marries natural elements like cacti and budding shrubbery with the sleek and contemporary lines of minimalist design. And diners will certainly notice how artfully Executive Chef Sean Griffin combines comfort food classics with refined technique. Dishes like the The Whole Fried Chicken For Two and the Maine Lobster Pot Pie are reassuringly familiar, yet intriguingly polished.
Address: 455 N. 3rd St., Phoenix, AZ 85004 (
Map
) - Tel:(602) 368-3046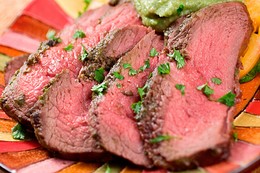 1130: The Restaurant, named for the suite it occupies in the Downtown Arizona Center, offers casual elegance at affordable prices. Owned and operated by the same group as longtime favorite Sam's Café, the restaurant seeks to provide diners with diversity coupled with health conscious preparation. 1130 boasts Downtown Phoenix's largest private dining room as well as contemporary patio dining, complete with outdoor sofas. Open for brunch, lunch, and dinner, 1130's menu offers an assortment of menu options. Whether you're enjoying a mouthwatering burger or a juicy Ribeye with one of 1130's complimentary Phoenix Style rubs, the staff at 1130: The Restaurant want to create a dining experience to remember.
Narrow Results: By Popularity | By Name | By Price | By Location
1 2