Chef's Table: 2 Restaurants Found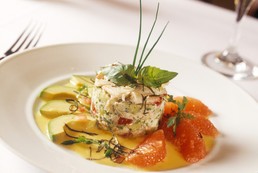 Innovative American food is the signature cuisine for Wright's at the Biltmore. Chef de Cuisine Connor Favre has developed a new food concept called "American Lodge Cuisine" which incorporates rich textures and bold flavors with fresh seasonal ingredients. This restaurant is part of a historical landmark created in 1929 and shows off an art-deco style inspired by renowned architect Frank Lloyd Wright. Its appearance is elegant, detailed and intimate. A pre-fixe menu is available and changes daily. Some of the dishes are Large Striped Prawns with mustard greens, lemon risotto and Arizona citrus sauce and Seared Red Trout with root vegetable ragout, mustard potato pasta, chardonnay butter and American caviar.
Address: 7114 E. Stetson Dr., Scottsdale, AZ 85251 (
Map
) - Tel:(480) 990-9500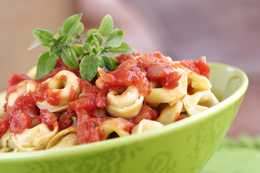 Marcellino is one of many restaurants internationally owned by Chef Marcellino, and this new Phoenix location brings its own specialties! Housemade pastas, antipasti, carne and pesce plates grace the coveted menu, and Chef Marcellino has recently presented his original Pizza recipe as well. Along with the masterful regular menu, he has also prepared a Chef's Personal Tasting menu, a Three Course Tasting menu, and Private Party menus. Live music in the form of Opera Nites is presented once a month by the Phoenix Opera Company, allowing guests to enjoy immaculate food and exquisite entertainment!