Sunday Brunch: 20 Restaurants Found
Narrow Results: By Popularity | By Name | By Price | By Location
1 2
Address: 5816 N. 16th St., Phoenix, AZ 85106 (
Map
) - Tel:(602) 266-3001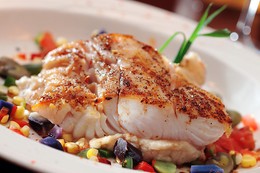 Tucked into the short side of an L-shaped shopping center at 16th Street and Bethany Home is a restaurant that has been pleasing palates and offering short tutorials in Phoenix history and heritage since 1997: the Phoenix City Grille. The warm, cozy ambience is enhanced by framed, well-lit color and black-and-white photos of Arizona landscapes and Phoenix movers and shakers. Diners enjoy a varied American menu with just enough hints of Southwestern and Southern cuisine to keep it interesting and memorable.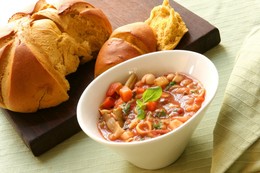 If you're looking for a South American experience, search no further than Phoenix's Bomberos café & wine bar. Spanish for firemen, this bistro appropriately resides in an old firehouse. Their cuisine is contemporary Latin and South American. The atmosphere is infused with history and the menu holds a great deal of variety. Bomberos is open early in the morning for that "wake-up –call" of a latte you need Monday morning as well as for brunch, lunch, dinner, and drinks. They have an indoor and outdoor patio on which to dine as well as wine tastings the first Monday of the month, live music every Saturday, and story time on Tuesday mornings. Bomberos' menu is creative and refreshing. They also have quite the extensive wine and spirits list.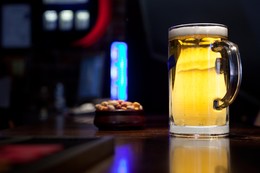 A contemporary and innovative culinary gem of Phoenix is The VIG. The VIG is a modern bar and lounge accompanied by a full kitchen. Their culinary creations display international influences and their drink menu is extensive. VIG offers its guests a substantial wine list organized by flavor palate from sweet and "easy to drink" to full bodied and more intense. They also have a comprehensive list of cocktails and beers. The VIG has outdoor seating and a relaxed atmosphere. This is a great place to bring a date or simply enjoy time with a group of friends.
Address: 5550 E. Lincoln Dr., Paradise Valley, AZ 85253 (
Map
) - Tel:(480) 948-5170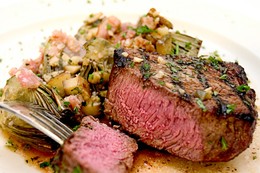 If you're looking to escape, head to the El Chorro Lodge. Located on a 22-acre property in Paradise Valley, the restaurant is a longstanding tradition and a worthy destination. Built in 1934 as a school house, the property became a restaurant in 1937, and has been pleasing locals, tourists, and celebrities ever since. The menu is filled with comfort-food classics and decadent favorites, such as BBQ Ribs, Beef Stroganoff, and Chateaubriand for Two, carved tableside. The extensive menu also includes an array of mesquite-fired steaks, seafood, and burgers. All entries include a soup or salad, a choice of potato, and, of course, El Chorro's famous sticky buns.
Address: 5601 N. Hacienda del Sol Rd, Tuscon, AZ 85718 (
Map
) - Tel:(520) 529-3500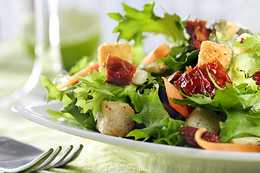 Hacienda del Sol Guest Ranch Resort has been attracting visitors since 1929, from locals to out-of-towners. The property was first built on the natural desert landscape for ranch school girls to retreat, and in 1948 it turned into a guest ranch, where movie stars such as Clark Gable, John Wayne, and famed couple Spencer Tracy and Katherine Hepburn. The resort is rich in history and southwestern surroundings, but The Grill brings its own modernity, romanticism and freshness with its award winning wines, local meats, vegetables and herbs from the hotel's own garden.
Address: 5040 N. 40th St., Phoenix, AZ 85018 (
Map
) - Tel:(602) 957-2555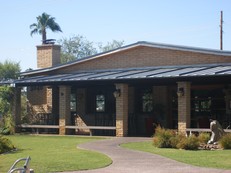 Located in the stylish meets traditional district of East Phoenix's Arcadia, Chelsea's Kitchen perfectly personifies it's neighborhood's dedication to quality and diversity. Head Chef Jay Boginske has created a menu that boasts intensely flavored dishes varying from mouth watering, but healthy Swordfish Tacos to Braised Short Ribs, better than your mama ever made. The restaurant solidifies it's place in Arcadia's always posh night life with it's cozy but modern chic ambiance, featuring glowing candlelight, warm woods, and well chosen, new age artwork, all brought together seamlessly with contemporary furnishings, and edgy music.
Address: 3701 East Indian School Road, Phoenix, AZ 85018 (
Map
) - Tel:(866) 904-7675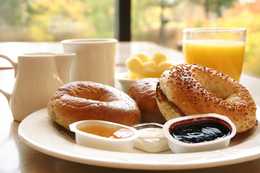 Take a break from daily stress at Acacia Café, the no-hassle bakery, café, and coffee shop where fresh ingredients meet reasonable prices. Located in the Arcadia residence of Phoenix, Acacia Café is a great place to relax and grab breakfast, lunch, or a fresh cup of coffee. They offer fresh-baked rustic breads and morning pastries, breakfast scrambles, deli sandwiches, paninis, fresh salads, and in-house ground New England Coffee. Or, if you're on the go, Acacia Café will make your order to-go, and even offer catering services for your next party or office meeting. By using local ingredients at innovative recipes, Acacia Café is a favorite neighborhood coffee shop in Phoenix.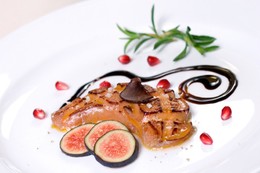 T. Cooks is the place to celebrate an anniversary or to have a romantic night out. Located in the Royal Palms Resort and Spa, the restaurant goes along with the Spanish-style architecture situated in a rich earthy-colored den with panoramic views. The menu serves Mediterranean cuisine and centers its food around seasonal dishes from Barcelona, Spain, and Tuscany, Italy. For dinner, guests can select Executive Chef Lee Hillson's pre-fixe "Iron Chef" menu with the option of wine pairing. Some of the dishes include Lobster Carpaccio with ham broth and sweet corn and Stuffed Rabbit wrapped in Serrano with mushrooms and butternut squash puree. T. Cooks also has exceptional fire-roasted creations like Wood Roasted Black Striped Bass with pumpkin mash and haricot verts.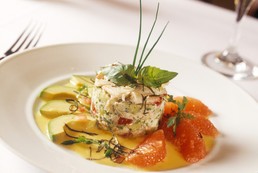 Innovative American food is the signature cuisine for Wright's at the Biltmore. Chef de Cuisine Connor Favre has developed a new food concept called "American Lodge Cuisine" which incorporates rich textures and bold flavors with fresh seasonal ingredients. This restaurant is part of a historical landmark created in 1929 and shows off an art-deco style inspired by renowned architect Frank Lloyd Wright. Its appearance is elegant, detailed and intimate. A pre-fixe menu is available and changes daily. Some of the dishes are Large Striped Prawns with mustard greens, lemon risotto and Arizona citrus sauce and Seared Red Trout with root vegetable ragout, mustard potato pasta, chardonnay butter and American caviar.
Address: 5532 N. Palo Cristi Rd., Scottsdale, AZ 85253 (
Map
) - Tel:(602) 955-7878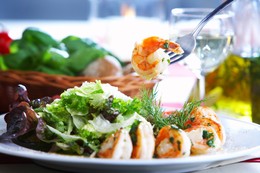 The Arizona of another era is captured in the architecture, art, and cuisine of this state's last authentic hacienda. Named after the famed artist Alonzo (Lon) Megargee, and once his home and studio, this historic hand-built ranch house is now home to an American cuisine menu that plates similarly artful presentations. Chef Michael Rusconi skillfully wields bold flavors and intriguing combinations to showcase a multitude of dishes found throughout the region. Highlights include dishes like the Butternut Squash Ravioli with Spinach, the Grilled Beef Tenderloin, and the Alaskan Dungeness Crab Salad. And we mustn't forget the award-winning wine list that takes its queue from the Chef's fine fare.
Narrow Results: By Popularity | By Name | By Price | By Location
1 2