McCormick and Schmick's - Phoenix - Wine List
McCormick and Schmick's - Phoenix wine list is not available.

Recommended Restaurants
Address: 6991 E. Camelback Rd., Scottsdale, AZ 85251 (
Map
) - Tel:(480) 941-4700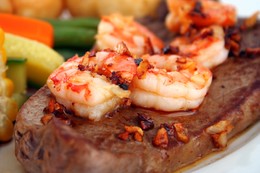 Mastro's City Hall Steakhouse is a classic in the very best tradition of American fine dining. The elegant and fashionable décor comes together seamlessly, with beautiful etched glass and polished wood, custom light fixtures, and white linen tablecloths. The menu, while traditional in its emphasis on prime beef and chops, is enhanced with many contemporary twists, such as inventive sides like lobster mashed potatoes and gorgonzola mac and cheese. Located near downtown Scottsdale, Mastros provides an ideal destination for both casually chic and special occasion dining.
Address: 6000 E. Camelback Rd., Scottsdale, AZ 85251 (
Map
) - Tel:(480) 214-8000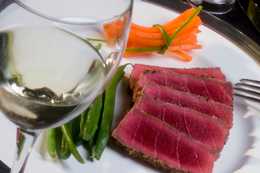 Located in the luxurious relaxation haven, The Phoenician Resort, J&G Steakhouse exceeds expectations with class, glamour and breathtaking views. Weather visiting for business or leisure, J&G Steakhouse offers guests a sophisticated setting to wine, dine, drink and enjoy the beautiful natural surroundings. Wide open windows give guests a gorgeous backdrop, while the interior is equally impressive; sprinkled with stunning sparkling chandeliers, sheer curtains, richly dark tables and walls, and an overall lavish ambiance. Escape the ordinary and enjoy an extraordinary meal in an unforgettable setting at J&G Steakhouse.
Address: 2000 Westcourt Way, Tempe, AZ 85282 (
Map
) - Tel:(602) 225-9000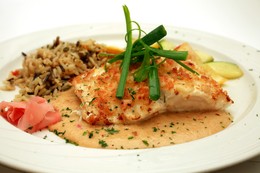 Top of the Rock Restaurant offers exquisite American cuisine in an amazing setting. The circular dining room is awash in rich wood, with 360 degrees of windows surrounding diners. Once you get over the astonishing panoramic views, turn your attention to the plate. Chef de Cuisine Michael Noone turns out elegant comfort food, such as Braised Pork Osso Buco and Bacon-Wrapped Swordfish, and Gorgonzola Baked Veal Chop. Top of the Rock ensures that you won't be disappointed on your next trip to Tempe.