McCormick and Schmick's - Phoenix - Wine List
McCormick and Schmick's - Phoenix wine list is not available.

Recommended Restaurants
Address: 3101 E. Camelback Road, Phoenix, AZ 85016 (
Map
) - Tel:(602) 955-3666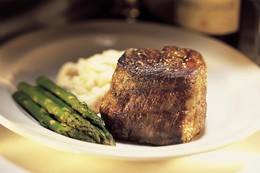 Donovan's Steak and Chop House is a little piece of steak paradise, an homage, really, to the long tradition of steakhouses so popular in America since the early 20th century. But Donovan's is no throwback. At their handsome location at 3101 E. Camelback Road in the upscale Camelback Corridor, owners Dennis Hitzman, Tony Subia, and Mal Jozoff have created a clubby atmosphere of casual elegance with no fine-dining detail overlooked. The centerpiece of their award winning operation is the exclusive use of USDA Prime, Midwestern, corn-fed beef, which, combined with an international wine list, accommodating staff, and exclusive amenities, makes this a steak lover's paradise.
Address: 6000 E. Camelback Rd., Scottsdale, AZ 85251 (
Map
) - Tel:(480) 214-8000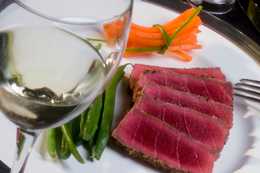 Located in the luxurious relaxation haven, The Phoenician Resort, J&G Steakhouse exceeds expectations with class, glamour and breathtaking views. Weather visiting for business or leisure, J&G Steakhouse offers guests a sophisticated setting to wine, dine, drink and enjoy the beautiful natural surroundings. Wide open windows give guests a gorgeous backdrop, while the interior is equally impressive; sprinkled with stunning sparkling chandeliers, sheer curtains, richly dark tables and walls, and an overall lavish ambiance. Escape the ordinary and enjoy an extraordinary meal in an unforgettable setting at J&G Steakhouse.
Address: 4327 N. Scottsdale Rd., Scottsdale, AZ 85251 (
Map
) - Tel:(480) 481-7614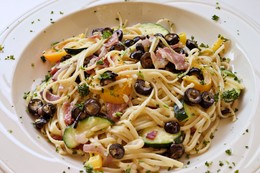 Bravo! Bistro offers a local neighborhood feel even though it is located in the heart of busy Scottsdale. The friendly atmosphere provides a great place to take a date, to celebrate a special occasion, or even to come regularly. The menu offers a wide variety of dishes, made from scratch using fine quality ingredients. Their dishes are unique with different mixes of spices. The food is fresh and flavorful. The service is attentive and the staff friendly. This restaurant is a must visit.