McCormick and Schmick's - Phoenix - Wine List
McCormick and Schmick's - Phoenix wine list is not available.

Recommended Restaurants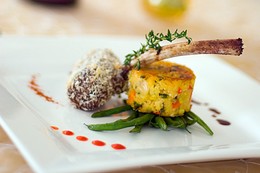 Kai, meaning 'seed' in the Pima language, features a menu rich in creativity, history and Native American culture. Executive Chef Michael O'Dowd and Native American Chef de Cuisine Jack Strong incorporate the essence of the Pima and Maricopa tribes and locally farmed ingredients from the Gila River Indian Community to create unforgettable masterpieces.
Address: 11111 N. 7th St., Phoenix, AZ 85020 (
Map
) - Tel:(602) 866-6350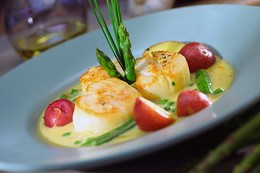 Nestled amid the Pointe Hilton Tapatio Cliffs Resort, Different Point of View offers a stunning setting and even more stunning views. The cuisine is creative and inventive, thanks to Executive Chef Ivan Flowers's mixture of American and International flavors. The dinner menu changes seasonally, while a nightly tasting menu changes several times a night. The menu is partially sourced from the restaurant's own vegetable garden located on the hotel property. If the food and views weren't enough, an award-winning wine list offers over 1000 wines, all cellared on premise. This is a place to treat yourself, and to celebrate the grandest of occasions.
Address: 3101 E. Camelback Road, Phoenix, AZ 85016 (
Map
) - Tel:(602) 955-3666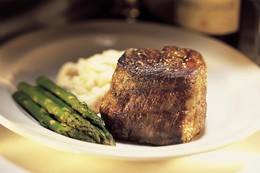 Donovan's Steak and Chop House is a little piece of steak paradise, an homage, really, to the long tradition of steakhouses so popular in America since the early 20th century. But Donovan's is no throwback. At their handsome location at 3101 E. Camelback Road in the upscale Camelback Corridor, owners Dennis Hitzman, Tony Subia, and Mal Jozoff have created a clubby atmosphere of casual elegance with no fine-dining detail overlooked. The centerpiece of their award winning operation is the exclusive use of USDA Prime, Midwestern, corn-fed beef, which, combined with an international wine list, accommodating staff, and exclusive amenities, makes this a steak lover's paradise.