McCormick and Schmick's - Phoenix - Wine List
McCormick and Schmick's - Phoenix wine list is not available.

Recommended Restaurants
Address: 6991 E. Camelback Rd., Scottsdale, AZ 85251 (
Map
) - Tel:(480) 941-4700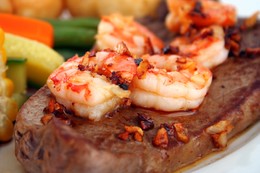 Mastro's City Hall Steakhouse is a classic in the very best tradition of American fine dining. The elegant and fashionable décor comes together seamlessly, with beautiful etched glass and polished wood, custom light fixtures, and white linen tablecloths. The menu, while traditional in its emphasis on prime beef and chops, is enhanced with many contemporary twists, such as inventive sides like lobster mashed potatoes and gorgonzola mac and cheese. Located near downtown Scottsdale, Mastros provides an ideal destination for both casually chic and special occasion dining.
Address: 11111 N. 7th St., Phoenix, AZ 85020 (
Map
) - Tel:(602) 866-6350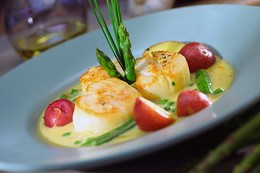 Nestled amid the Pointe Hilton Tapatio Cliffs Resort, Different Point of View offers a stunning setting and even more stunning views. The cuisine is creative and inventive, thanks to Executive Chef Ivan Flowers's mixture of American and International flavors. The dinner menu changes seasonally, while a nightly tasting menu changes several times a night. The menu is partially sourced from the restaurant's own vegetable garden located on the hotel property. If the food and views weren't enough, an award-winning wine list offers over 1000 wines, all cellared on premise. This is a place to treat yourself, and to celebrate the grandest of occasions.
Address: 6106 S. 32nd St., Phoenix, AZ 85042 (
Map
) - Tel:(602) 276-0601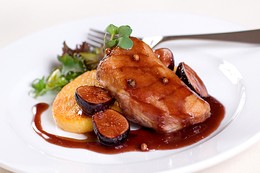 Escape the urban sprawl of Phoenix with a visit to Quiessence on "the Farm" at South Mountain. This quaint culinary retreat offers pastoral serenity in the heart of the city. Explore this verdant agricultural oasis, before cozying up by the fireplace in Quiessence's historic farmhouse. The menu changes seasonally to feature the freshest local Arizona foods, including those grown onsite. Quiessence serves Contemporary American Farm Cuisine with a conscience, choosing US suppliers with ethical environmental and humane practices. Whether savoring a romantic dinner or socializing at a special event, a trip to the Farm is sure to be an adventure.