McCormick and Schmick's - Phoenix - Wine List
McCormick and Schmick's - Phoenix wine list is not available.

Recommended Restaurants
Address: 2000 Westcourt Way, Tempe, AZ 85282 (
Map
) - Tel:(602) 225-9000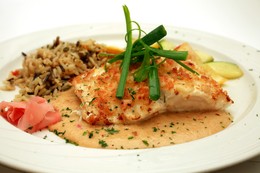 Top of the Rock Restaurant offers exquisite American cuisine in an amazing setting. The circular dining room is awash in rich wood, with 360 degrees of windows surrounding diners. Once you get over the astonishing panoramic views, turn your attention to the plate. Chef de Cuisine Michael Noone turns out elegant comfort food, such as Braised Pork Osso Buco and Bacon-Wrapped Swordfish, and Gorgonzola Baked Veal Chop. Top of the Rock ensures that you won't be disappointed on your next trip to Tempe.
Address: 6000 E. Camelback Rd., Scottsdale, AZ 85251 (
Map
) - Tel:(480) 214-8000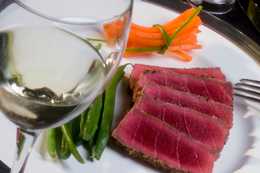 Located in the luxurious relaxation haven, The Phoenician Resort, J&G Steakhouse exceeds expectations with class, glamour and breathtaking views. Weather visiting for business or leisure, J&G Steakhouse offers guests a sophisticated setting to wine, dine, drink and enjoy the beautiful natural surroundings. Wide open windows give guests a gorgeous backdrop, while the interior is equally impressive; sprinkled with stunning sparkling chandeliers, sheer curtains, richly dark tables and walls, and an overall lavish ambiance. Escape the ordinary and enjoy an extraordinary meal in an unforgettable setting at J&G Steakhouse.
Address: 11111 N. 7th St., Phoenix, AZ 85020 (
Map
) - Tel:(602) 866-6350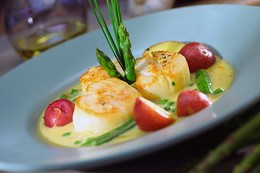 Nestled amid the Pointe Hilton Tapatio Cliffs Resort, Different Point of View offers a stunning setting and even more stunning views. The cuisine is creative and inventive, thanks to Executive Chef Ivan Flowers's mixture of American and International flavors. The dinner menu changes seasonally, while a nightly tasting menu changes several times a night. The menu is partially sourced from the restaurant's own vegetable garden located on the hotel property. If the food and views weren't enough, an award-winning wine list offers over 1000 wines, all cellared on premise. This is a place to treat yourself, and to celebrate the grandest of occasions.