Tasting Menu: 9 Restaurants Found
Address: 6106 S. 32nd St., Phoenix, AZ 85042 (
Map
) - Tel:(602) 276-0601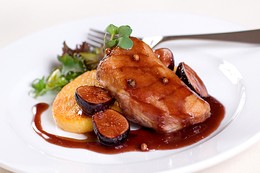 Escape the urban sprawl of Phoenix with a visit to Quiessence on "the Farm" at South Mountain. This quaint culinary retreat offers pastoral serenity in the heart of the city. Explore this verdant agricultural oasis, before cozying up by the fireplace in Quiessence's historic farmhouse. The menu changes seasonally to feature the freshest local Arizona foods, including those grown onsite. Quiessence serves Contemporary American Farm Cuisine with a conscience, choosing US suppliers with ethical environmental and humane practices. Whether savoring a romantic dinner or socializing at a special event, a trip to the Farm is sure to be an adventure.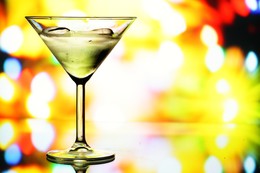 Passionate about wine? Phoenix's D.VINE bistro and wine bar certainly is. They firmly believe in showcasing their incredible passion for fine wine, eclectic cuisine, and outstanding service. This trendy wine bar has 2 locations and serves over 40 wines by the glass and even more by the bottle. D.VINE'S cuisine has a European flare with an Italian emphasis. Their food is fresh, innovative, and new. D.VINE also hosts performances by local musicians and has extended their happy hours to 4 and 5 hour blocks. Their décor is chic and modern and their staff is extremely knowledgeable about the wines available. In addition, D.vine rotates their wine selection rather frequently, but also encourages guests to bring in suggestions regarding the acquisition of labels they love. Phoenix's D.VINE strives to make the wine tasting experience fun, friendly, and of course just divine.
Address: 7114 E. Stetson Dr., Scottsdale, AZ 85251 (
Map
) - Tel:(480) 990-9500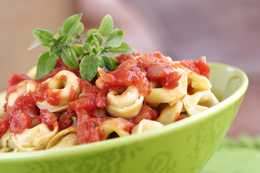 Marcellino is one of many restaurants internationally owned by Chef Marcellino, and this new Phoenix location brings its own specialties! Housemade pastas, antipasti, carne and pesce plates grace the coveted menu, and Chef Marcellino has recently presented his original Pizza recipe as well. Along with the masterful regular menu, he has also prepared a Chef's Personal Tasting menu, a Three Course Tasting menu, and Private Party menus. Live music in the form of Opera Nites is presented once a month by the Phoenix Opera Company, allowing guests to enjoy immaculate food and exquisite entertainment!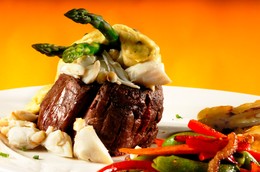 Describing their fare as "classically influenced American cuisine," Kevin and Amy Binkley are the dynamic duo behind the success of their namesake restaurant. Mr. Binkley doubles as the active chef and owner/operator, and Amy keeps the food machine running by managing the finer details of the operation. The fruit of this husband/wife team's labors is a fine marriage of casual and elegant cuisine that is served with love. Dishes like the Whole Roasted Partridge and the Italian Sausage Stuffed Squash Blossoms warm diners from the inside out and keep them coming back again and again.
Address: 5532 N. Palo Cristi Rd., Scottsdale, AZ 85253 (
Map
) - Tel:(602) 955-7878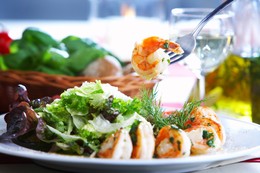 The Arizona of another era is captured in the architecture, art, and cuisine of this state's last authentic hacienda. Named after the famed artist Alonzo (Lon) Megargee, and once his home and studio, this historic hand-built ranch house is now home to an American cuisine menu that plates similarly artful presentations. Chef Michael Rusconi skillfully wields bold flavors and intriguing combinations to showcase a multitude of dishes found throughout the region. Highlights include dishes like the Butternut Squash Ravioli with Spinach, the Grilled Beef Tenderloin, and the Alaskan Dungeness Crab Salad. And we mustn't forget the award-winning wine list that takes its queue from the Chef's fine fare.
Address: 35 W. Boston Street, Chandler, AZ 85225 (
Map
) - Tel:(480) 792-6927
To truly wine and dine in style, visit Chandler Bistro at Kokopelli Winery. Wine tastings are offered daily, and weekends welcome the Kool Jamz Dinner events featuring live entertainment. Large private parties enjoy a unique degree of personal, and personable, service with several catering and hosting options presented through the winery. And while the fine selection of vino draws many guests to the Kokopelli grounds, Chandler Bistro is reason enough to visit. A few menu favorites include the Merlot Braised Pot Roast, the Pasta Roban, and the Chocolate Port Brownie.
Named for its north of Camelback location, NOCA is owner Eliot Wexler and Chef Chris Curtiss' adventurous brainchild. Serving unpretentious American fare with flair, they are steadily building a reputation among foodies and non-foodies alike as innovators in creative cuisine. Meals commence with a crafty amuse bouche, and a puff of cotton candy serves to cleanse the palate between entrees and dessert. Curtiss is an expert at using the freshest ingredients on the market in a harmonious fusion of the senses. Coupled with a sparse yet comfortable dining room and impeccable service, this experience is not to be missed.